All industries are susceptible to technological disruptions. Even the financial market, which seems to be a less fragile industry, is not resistant to the profound transformation induced by technology. Innovations, particularly the unrelenting growth of the internet, have radically changed the shape of today's various industries. As the internet becomes more influential, individuals and businesses are spending a huge amount of time and resources to invest in the latest online trends. In the financial sphere, the most explosive change that happened was the development of cryptocurrency and cryptocurrency law and regulation in California.
Cryptocurrency Benefits & Potential
Since its remarkable emergence, the concept of cryptocurrency as a financial medium has gained massive attention and interest from the market. While cryptocurrency has not yet widely been adopted as an alternative to traditional physical currencies, its popularity is growing quickly and it is now making its way to the financial limelight. There are a number of reasons why digital currencies are gaining rapid momentum in the modern market and one of these is convenience. Increasing reliance on online technology has fueled the growing demand for convenience and ease. These days, consumers generally prefer platforms that are extremely convenient for them to access. One of the primary benefits of cryptocurrency is its potential to provide a relatively frictionless payment method. Cryptocurrency, like conventional currencies, is a medium of exchange used to facilitate payments. However, what makes digital currency different is that it operates on a decentralized system, hence it does not require a bank or a third party to handle and conduct financial transactions. The decentralized nature of cryptocurrency does not only make payment processes easier, but it also accelerates the pace of transactions and improves efficiency. Moreover, since cryptocurrencies such as Bitcoin do not exist in physical form and are not stored in a single location, users are able to send and receive payments and track their balance from any location. However, aside from convenience, there are other factors driving the rapid growth of the cryptocurrency sphere. One is the need to acquire a solid sense of security. Today, individuals face a complex array of threats that place their reputation and financial stability at risk. Of all the security challenges that consumers face, identity theft is the most prevalent and debilitating. Despite efforts to curb the occurrence of identity theft, it remains a pervasive concern in the traditional financial arena, particularly among credit cardholders. Cryptocurrencies such as Bitcoin takes advantage of a push mechanism to add an extra layer of security to transactions.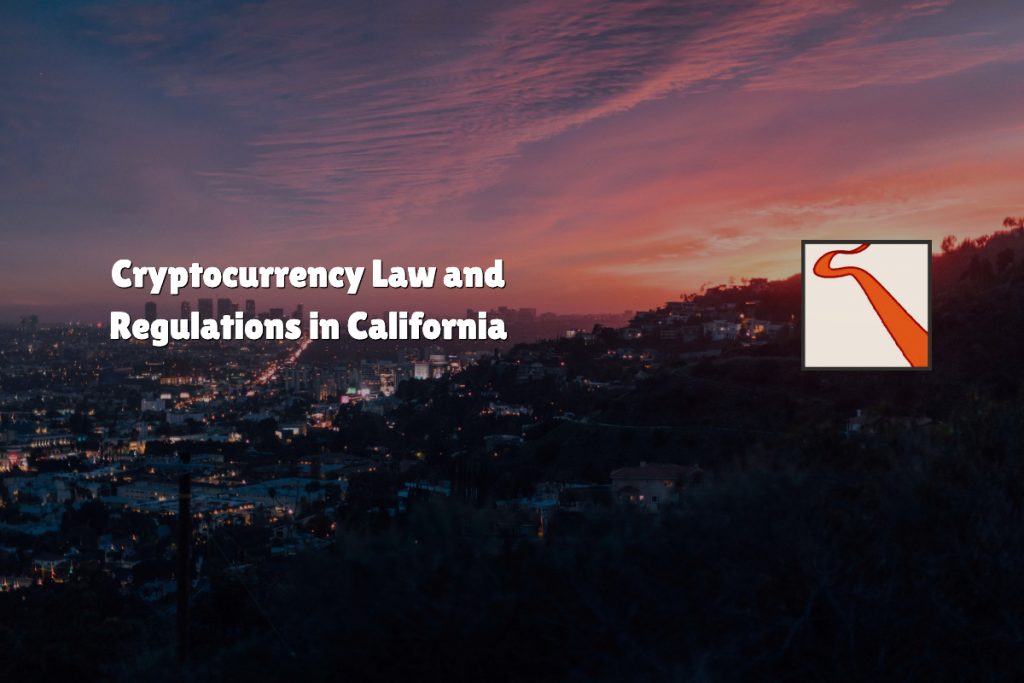 Every time a large industry adopts the use of cryptocurrency, it gains an added layer of legitimacy. More and more businesses are embracing cryptocurrency because of its cost-effectiveness and capacity to provide greater convenience and a high level of security. While there are expectations that it will achieve continuous growth and lucrative value in the years ahead, some are still dubious about its potential to obtain sustained performance and become a more dominant medium of exchange. One of the biggest factors that contribute to this doubt is the uncertainty surrounding cryptocurrency regulations.
Regulations in the State Of California
The past several years have been full of ups and downs for cryptocurrency investors. While some were able to gain big financial rewards, some failed to generate even a small return on their investment. Part of the reason investors fail is that they don't have the required knowledge and skills to make rational decisions. While the cryptocurrency market opens up a huge opportunity to make a lot of money, stepping into it is not as easy as it may seem.
Given the increasing volatility and complexity of the market, it is important that would-be investors arm themselves with the right information and strategies before gambling on the trend. Investing in cryptocurrency is a complex business. Without an accurate understanding of how the system operates and generates value, potential investors are at risk of losing the bulk of their time and finances. While learning the ins and outs of the business can help individuals significantly increase their odds of financial success and becoming better investors, it is not a less complex task. This is because there are no definite laws and regulations steering the industry.
The constant transformation of the cryptocurrency sphere has made it difficult for the market to stay up-to-date with the rules in various territories. However, as the virtual currency market continues to expand at an unrelenting pace, so too do the efforts to govern and regulate the landscape. Recently, new legislation has been put forward to inject a certain amount of clarity into the regulations of digital assets. The bill which contains a list of regulations, if put to law, can revolutionize and remove ambiguity from the landscape.
In the US, the rules that govern this virtual currency greatly varies by state. The absence of clear and more stable regulations in the country has created a huge constraint on the potential of aspiring investors to participate in cryptocurrency activities. Moreover, because there are no strong regulatory forces to govern the market, some federal regulators are claiming jurisdictions. The state of California which was one of the first jurisdictions to consider virtual currencies as a medium of exchange is also dealing with issues related to cryptocurrency law and regulation California. A recently proposed bill that aims to require companies to get approval from the state's Department of Business Oversight or DBO before they can successfully operate has stirred dissent from a group of advocates. They argued that the implementation of the bill could have a devastating impact on the cryptocurrency market and other industries.
Taking into account the existing situation of the cryptocurrency landscape and cryptocurrency law and regulation California, it can concur that cryptocurrency regulations are still in its early stages. For beginners who are planning to invest in the industry, dealing with these uncertainties can be very confusing. Obtaining legal help from an experienced cryptocurrency lawyer can help them eliminate confusion and gain a better understanding of how the market works.