If you're a Startup that is looking for a competent legal team that could help you make the right decisions for your company, feel free to browse through our blogs to know more about what we can do for your firm.
Tips, Guidelines & News On Cryptocurrency
Our Blog Page is also your source for the latest developments in the cryptocurrency industry. Our years of experience within this space has given us the advantage of always staying ahead of everybody else. Before Bitcoin, Ethereum, and other cryptocurrencies have entered the American mainstream market, we have been inside the industry, establishing proven principles, and discovering better ways to bring success to your business.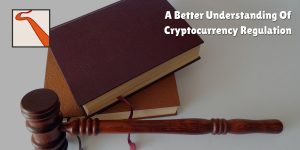 Business Lawyer & Legal Consultant
Within the digital currency world, cryptocurrency regulation is frequently viewed as a murky term, especially when someone considers the ideal principles described in the hallmark
Read More »
Updates in SEC policies and regulations are posted on our blog as it happens. Make sure you keep it locked in the Red Road Legal blog to keep yourself posted on all of these updates. On this page, we share in-depth insights and technical analyses that can help you figure out the next best step. 
We've created this blog page to keep you posted on all the latest news and the most helpful insights inside the cryptocurrency space. Browse through the Red Road Legal blog and you'll surely find something helpful.